Vice City is the setting for Grand Theft Auto: Vice City and Grand Theft Auto: Vice City Stories set two years earlier. Vice City is based on Miami, which was a major cocaine trans-shipment point for South America at the time. This is further reinforced with its theme of the drug business and crime, as well as the presence of new upper-class businesses and residents in the city, with some of them likely to be funded by the drug business. Vice City is specifically located within the state of Florida.Vice City consists of two major islands and six smaller islands; both major islands are separated by a large body of water similar to that of Biscayne Bay, which separates Miami Beach with mainland Miami. Each major island is divided into several districts. The population of Vice City is given at around 1.8 million in 1986[1].The city has four hospitals (two in each major island) and four police stations (two in each major island) distributed evenly in the city; these facilities serve as respawn points after the player dies or is arrested. The city also has one fire station and an air base known as Fort Baxter Military Base. Unlike Liberty City and the state of San Andreas, however, Vice City has no known railway or rapid transit systems, and all islands are connected by road and bridge.The distribution of gangs in Vice City circa 1984 is significantly different due largely to activities surrounding the Vance Crime Family, which rose to prominence that year. Their subsequent dominance has devastated a number of existing gangs which previously had a significant stake in the city. In the beginning of GTA Vice City Stories, a number of previously unheard of gangs in Vice City are also present before they disbanded or were wiped out by Victor Vance and his organization. The city was named after the term 'Vice Narcotics' and The movie ' Miami Vice'.
pictures
Edit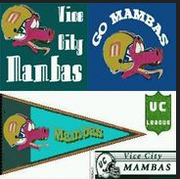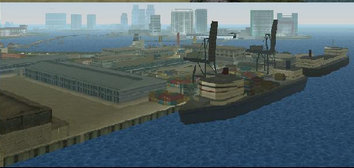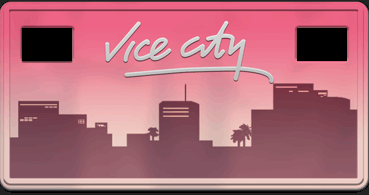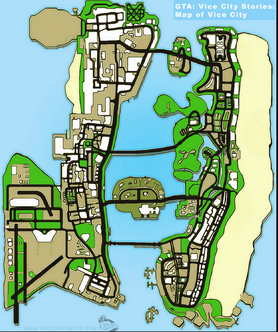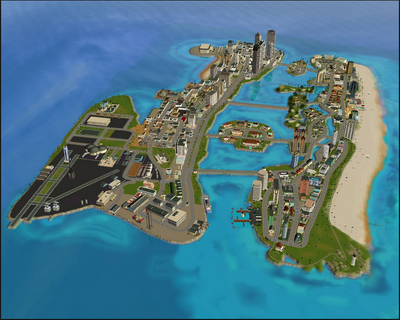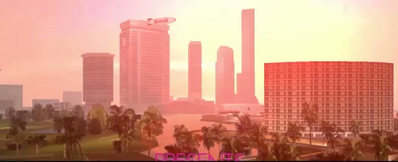 Community content is available under
CC-BY-SA
unless otherwise noted.